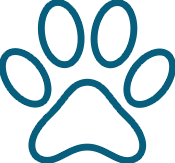 NCPI Members will always:
We want to provide you with a fun and positive experience, but there are rules and all Registered Breeder Members of National Companion Pets Institute must agree to and abide by our code of conduct.
​
Provide clean and spacious living conditons for all breeding and companion animals.
Keep health records for all Companion Pets in their care.
Register all breeding animals and litters with NCPI.
Keep and maintain all breeding records for all registered breeding animals.
Never breed from a Dog or Cat younger than your  veterinary practitioners recommendation for the specific breed.
Never breed from animals of the same bloodlines.
Never breed animals carrying hereditary diseases – Where possible obtain DNA screening for all breeding animals.
Never breed from animals displaying any defects or illnesses.
Never breed animals more frequently then breed and your veterinarian recommendation.
Ensure all animals in their care have routine health checks and must be up to date with immunisations.
No  NCPI breeder is permitted to on sell their puppies or kittens to pet stores. We do not support the sale of animals through pet stores in any Australian  state.
Never release a puppy to the new owner prior to 8 (eight) weeks of age.
Never release kitten to the new owner prior to 10 (ten) weeks of age,
Any animal being sent via air or road freight has to be of 10 (ten) weeks of age or older and received clearance from a veterinary practitioner.
Always abide by Federal Regulations and your residing State and Council Regulations.
All animals being sold by NCPI breeders must be registered with NCPI, microchipped, first vaccination, wormed, flea treated and vet checked.
NCPI requires all breeders to have their litters health checked by a veterinarian prior to accepting deposits. EOI are permitted.
Any health concerns found or known of must be disclosed to perspective buyers.
Always provide a healthy and safe environment for any animal in their care.
Provide all new puppy and kitten owners with all documentation required for their new pet.
All registered breeding members agree to be subject to internal and external investigations if a legitimate complaint is made.
All registered breeding members consent to random site & compliance inspections to ensure the well-being of all animals and to ensure that ethical standards and breeding are taking place.
To view our full Code of Conduct and Rule Book please click here
If you love your pets and would like to become a genuine Breeder, who values what animal companionship can bring to others, who cares to provide the best health and care practices and can meet and exceed our expectations as listed in the Code of Conduct, then this is the Registry for you!