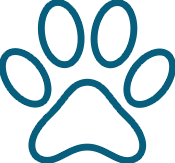 FAQ Question
History & Family Adoption
How do I become a member?
Becoming a member is easy! Click here and select the type of membership you would like to apply for. Please note that all memberships may take up to 5 business days to process.
Do i need to register my breeding animals & litters?
Yes! In order to be a registered breeder with NCPI you will need to register both your breeding animals and any litters they produce with us. Registering your litters & breeding animals with NCPI will give peace of mind to all prospective buyers that you (the breeder) are both legitimate and maintaining happy healthy breeding animals.
Who can become a member?
Anyone over the age of 18 with a passion and love for animals.
Any person who has been convicted or is currently on under investigation for any animal cruelty offences may not become a member of NCPI.
Do my animals need to be of purebred/pedigree nature?
No, they don't! We accept purebred, pedigree and hybrid animals that are only bred for health and temperament. We have a standard that every breeder must reach through their application process.
Do I need to microchip my litter before I can register them?
Yes. Before we are able to process the registration of your litter, we will need a copy of all the animals microchip documentation.
What do I need to do to renew my membership?
Each year you will receive a renewal email. Follow the instructions in the email to renew your membership.
How do I register my breeding animals and litters?
To register your breeding animals and litters, login to the Breeders portal here and follow the prompts that corresponds to what you would like to register. 
Do I need a breeder prefix?
No. We do not require you to have a breeder prefix. We issue you with an NCPI registration number. Please note some states such as Queensland require all breeders to obtain a supply number. Please check with your local legislative authority to see If this applies to you.
Can my breeding animals participate in shows?
No. NCPI is a companion pet registry. We are not an Authority that can grant access for the participation in shows, however we do hold our own fun shows from time-to-time and any companion is invited to attend and participate.
Why purchase your next companion from a NCPI member?
NCPI breeder members must comply with our strict code of conduct and practices. breeders found not complying may be de-registered. An accredited NCPI breeder puts the health and wellbeing of all animals Involved first nurturing loving and caring for your next furry friend the same way you will be. NCPI members comply with their local states breeding regulations to assure you that you're getting a healthy puppy or kitten. All companion pets brought from NCPI members come with a NCPI certificate, Support from the breeders and a health guarantee from the breeder. Buying a companion pet from an NCPI breeder will ensure a lifetime full of furry cuddles and love!
How do I report a member?
We take animal welfare seriously. If you believe a breeder is in breach of our code of conduct or treating any of their breeding animals or companion pets unethically, please contact us immediately. To contact us click here.