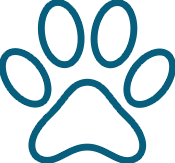 NCPI have a number of different services and memberships to choose from and are priced to give our members the best value for money with membership fees starting as low as $15 per year.
Breeder Memberships & Fees
Breeder members receive Certificate of Membership, Listing on our National Breeders Register, Exclusive access to our templates to track and plan your litters plus more! When registering your litter with NCPI, each puppy or kitten will receive their own registration certificate with prompts on how to become a companion member.
All Membership Fee's are non-refundable
Breeder Membership $198 First year, $

115

per year after
Breeding Dog  / Cat Registration  $

48

Lifetime
Litter Registration $19 per animal
An NCPI Stud membership allows stud owners to register their animal with NCPI for the purpose of breeding with other registered NCPI breeders. Stud members receive a Certificate of Membership for themselves and their stud animals, Listing on our National Stud Register, Exclusive access to discounted Orivet Genetic Testing plus more!
All Membership Fee's are non-refundable
Stud Membership $

185 for

1 Year  or  $

388 for 3Years

Each membership includes 1 Stud animal registration, Additional Stud animal registration $48
Companion Memberships are available to anyone that wants to endorse and promote responsible pet ownership. When joining our Companions Club your little friend will receive a welcome certificate, Access to members only areas, training tips, guides and your little pal even gets a Birthday card.